CAERPHILLY OBSERVER ; UK.
Author releases first book after more than 35 years writing it
News | Rhys Williams | Published: 15:00, Friday May 3rd, 2019.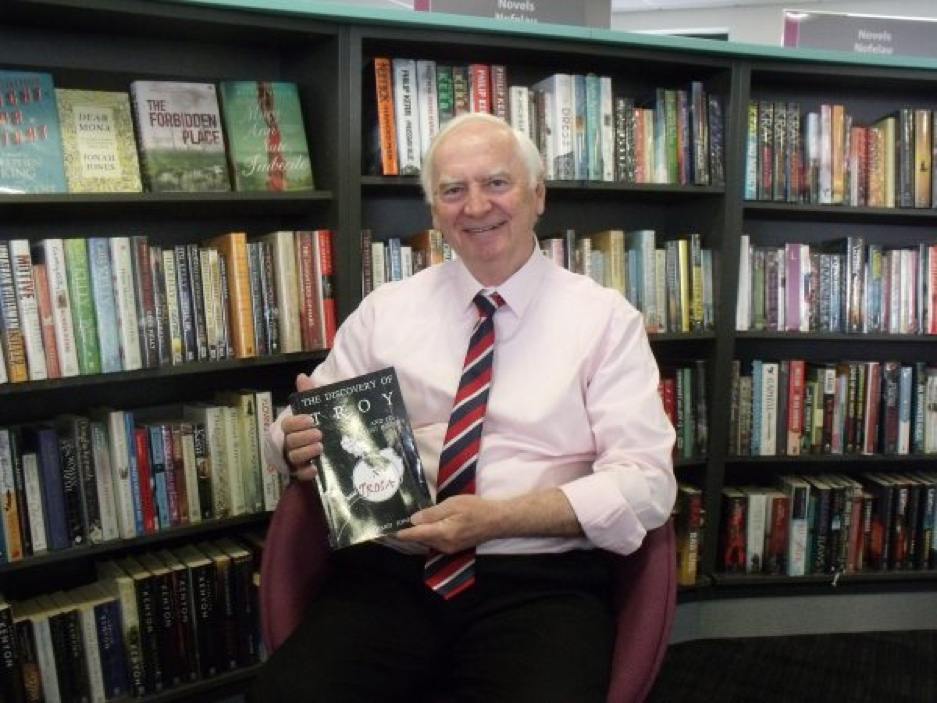 Bernard Jones with his book: The Discovery of Troy and its Lost History
An author has published his first book – more than 35 years after he started writing it. Bernard Jones, who is originally from Caerphilly, released The Discovery of Troy and its Lost History on Thursday, May 2. Mr Jones, who studied ancient philosophy/mythology and ancient history at post graduate level, has given the first copy of his book, which is about the Trojan Wars, to Caerphilly Library.
"This is one of the most fascinating events in human history yet no one knows if it is really true."
In the book, Mr Jones claims to have discovered the location of the ancient city of Troy, which he suggests is not where it is believed to have been.
Mr Jones said: "Many years ago, probably around 1981 or 1982, I started reading seriously at Caerphilly Library. This was not the current building that we see today, but the single-storey building in Morgan Jones' Park. "The serious reading and the research that followed came about purely because I wanted to know my own history. I had read a little-known book and it set me aflame.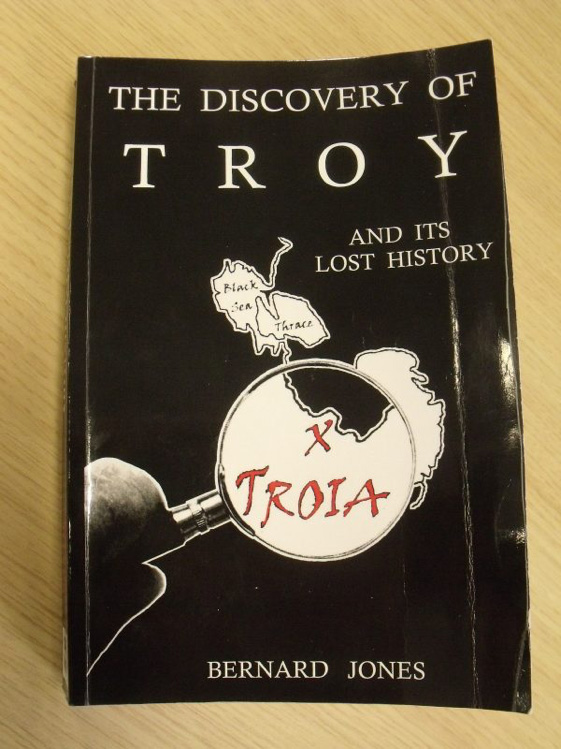 The Discovery of Troy and its Lost History
Despite devoting a large portion of his life to the book, Mr Jones didn't initially plan on writing the book when he began his research.
The historian, who began his work long before the invention of the internet, explained how he had to borrow books from libraries across the UK to complete his research. He said: "Most of what I needed could often be found at libraries. I often had to pay to rent books from the British Library – something that the younger generation might find difficult to believe with all the technology we have now. "There were times when I'd be seeking a particular book and I'd have a message saying there were only two copies of this book in the country and I had to travel to see them."
Mr Jones, who is now retired and living in Greece, added: "I feel exhausted but excited. I've been working on the book for so long. I didn't expect it to take up so much of my life. "I might start working on something a bit lighter now I've finished this book."
After giving a signed copy of his book to the library, he said: "I can think of no better repository than the library where all my work started. "I hope the library will stock my book and I hope too that it helps fire the imagination of other readers."
Senior Library Assistant, Mary Jenkins, said: "I think it's very generous for Bernard to offer us the first copy of his book. "I'm also proud he's recognised the importance of libraries and library assistants to the local area."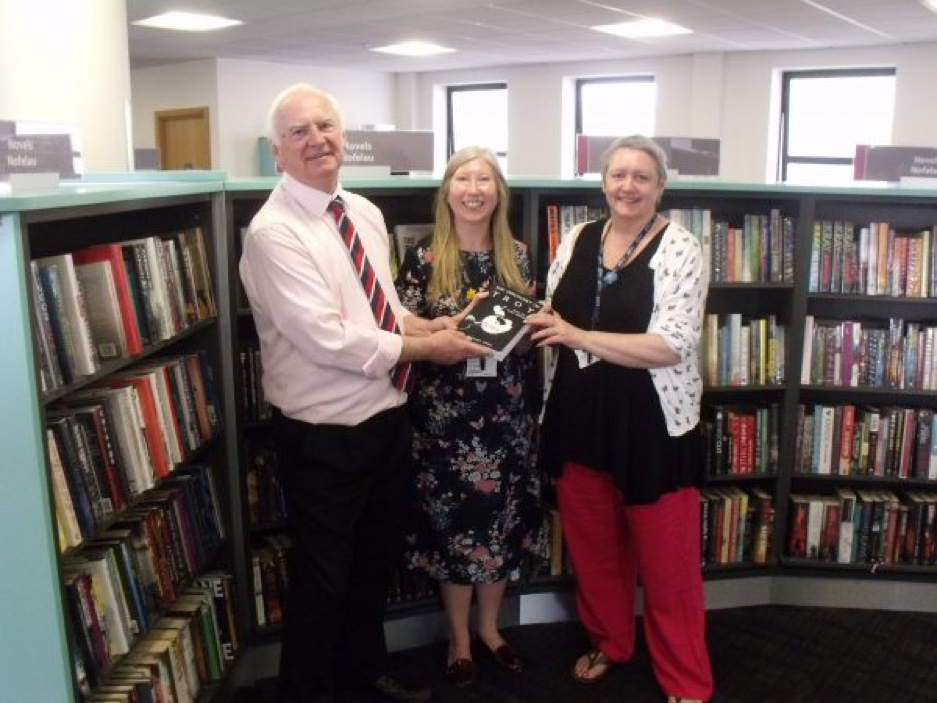 Bernard Jones with librarians Mary Jenkins, centre, and Karen Pugh
Mr Jones' daughter, Nerys Jones, said: "Our dining table was always covered with multiple books from different libraries. We had to move them out of the way so we could eat. "I'm extremely proud of my dad for finishing the book."
Mr Jones' second book, The Voyage of Aeneas of Troy, is expected to be published later this year.